We've partnered with the Charleston Gaillard Education & Community Program to offer a poetry slam for high school students. Come and support the poets! The event is open to the public.
FIRST PLACE: $450
SECOND PLACE: $200
THIRD PLACE: $150
Each winning poet will also receive three poetry books.
Each participating poet will have a chance to be published in an anthology of student poems.
Date: October 22, 2023
Time: 2pm
Location: Charleston Gaillard Center
Admission: Free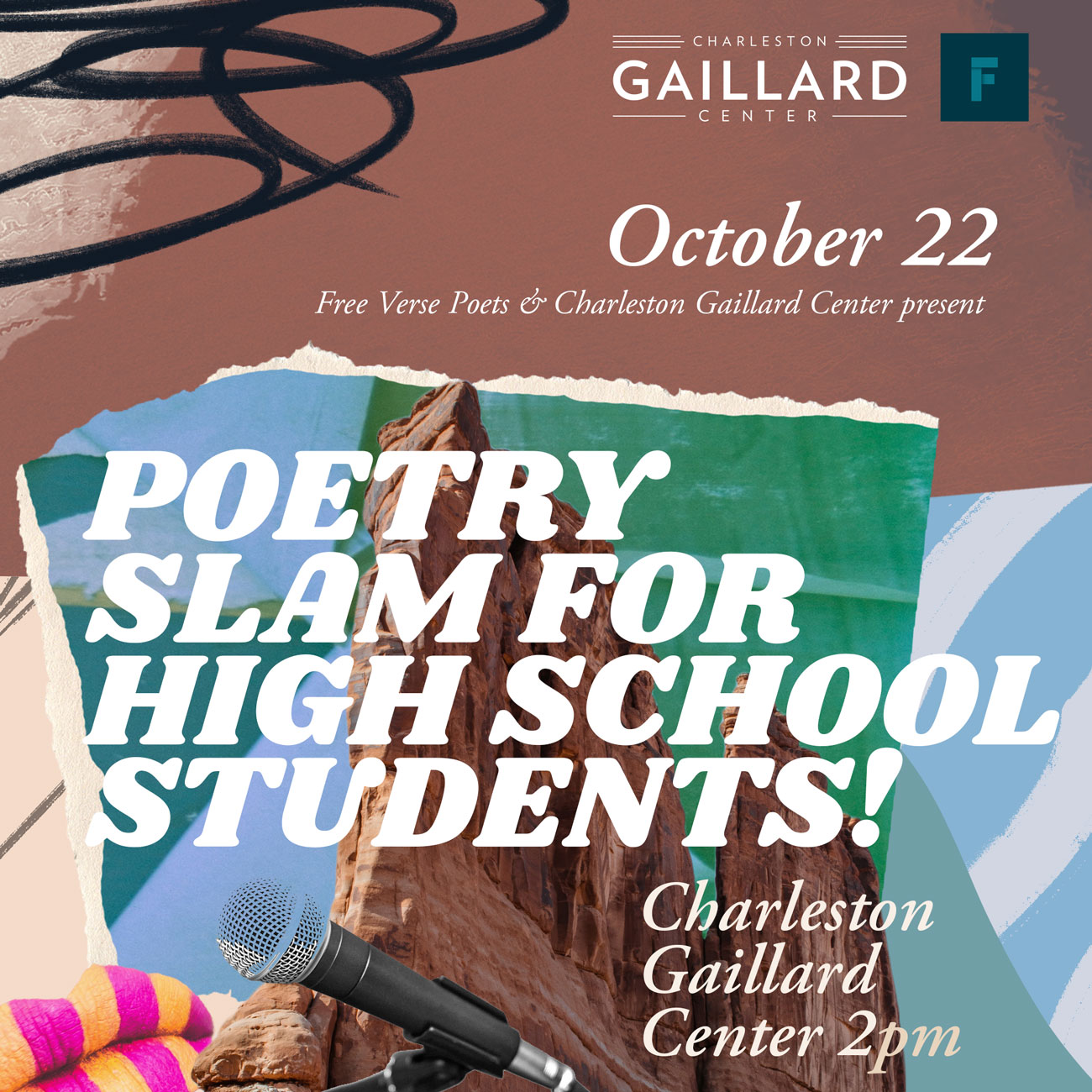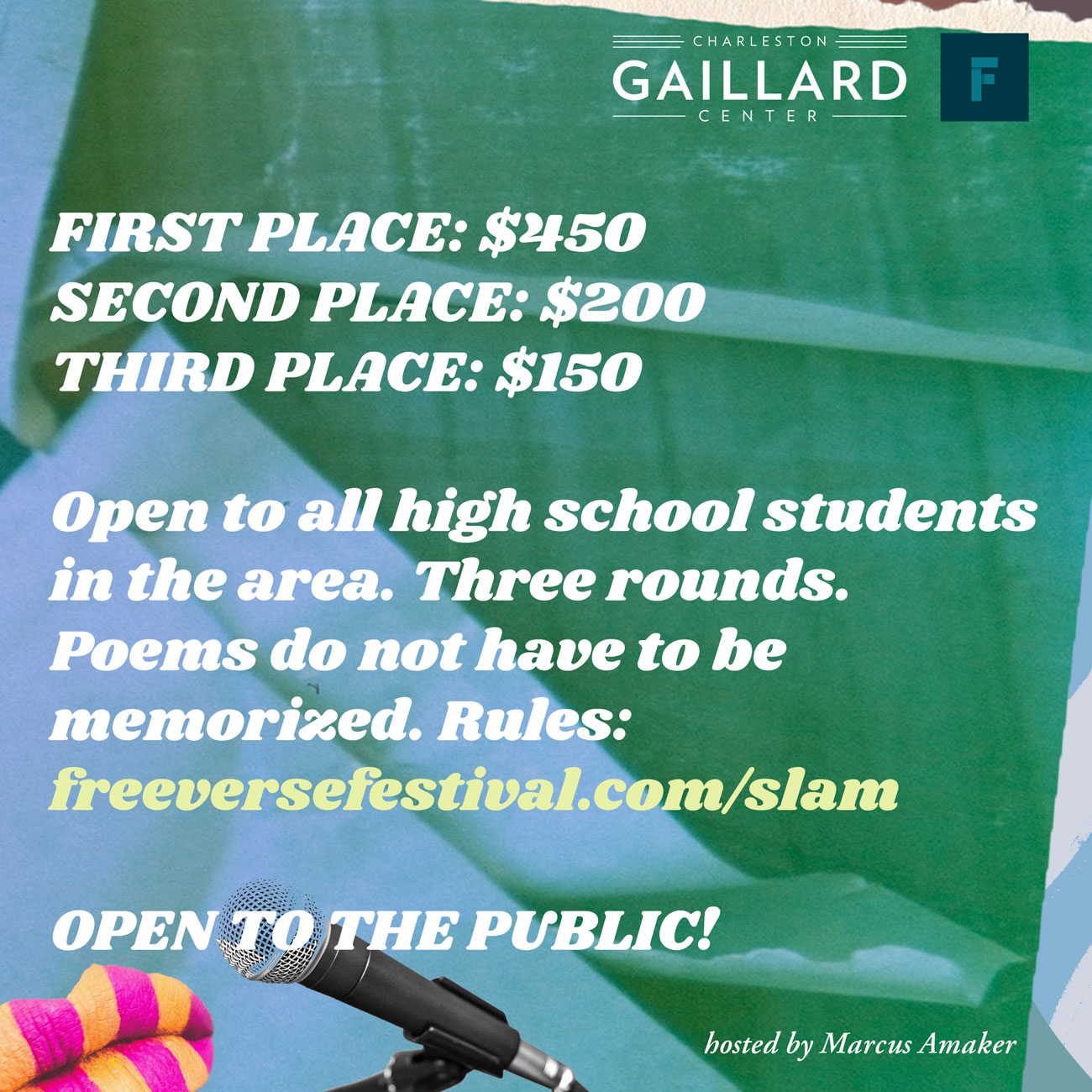 First round: everyone reads one poem. No time limit.
Second round: The top five from round one will read one poem. No time limit.
Third round: The top three will read one poem. No time limit.
Memorization is not required.
Everyone's poems will be published in a poetry anthology produced by Marcus Amaker. Contestants, please email your poems to [email protected]
HOW MANY POEMS?
Please prepare to bring 3 poems (one poem for each round). In the event that there's a tie for first place (very rare), we'll ask for a fourth poem.
JUDGES
Judges will be picked randomly, and you'll be judged for your poems on a scale of 1 to 10.