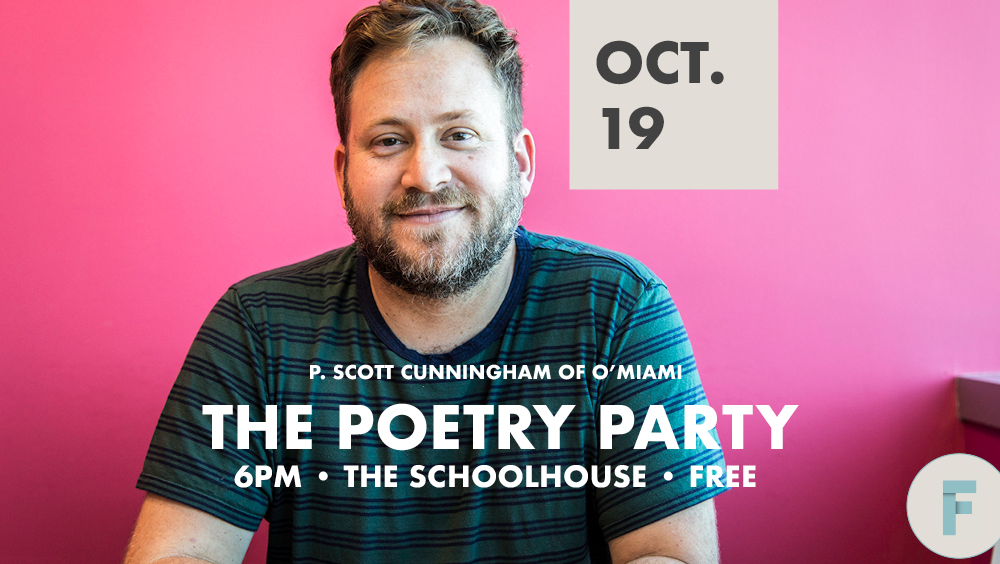 It's a poetry celebration! Meet poets, listen to an open mic, buy books, meet O,Miami poetry festival founder P. Scott Cunningham, who will do a reading and presentation.
Are you a published poet and want to sell your books at this event? We'd love for you to set up a table. Please fill out the form below:
Note: authors will be required to handle their own sales for this event.
This performance is funded in part by a grant from South Arts in partnership with the National Endowment for the Arts and the South Carolina Arts Commission.