Linked Poetry: Traditional and New Approaches is a free poetry workshop for writers of all levels who are looking to collaborate! We will begin with haiku writing exercises and build different styles of linked poems step by step. The workshop will be led by poet and CCSD teacher of the year finalist Natasha Akery and Miho Kinnas, Japanese poet & translator.
Date: October 18, 2023
Location: Keith Summey North Charleston Library
Time: 6pm
Admission: Free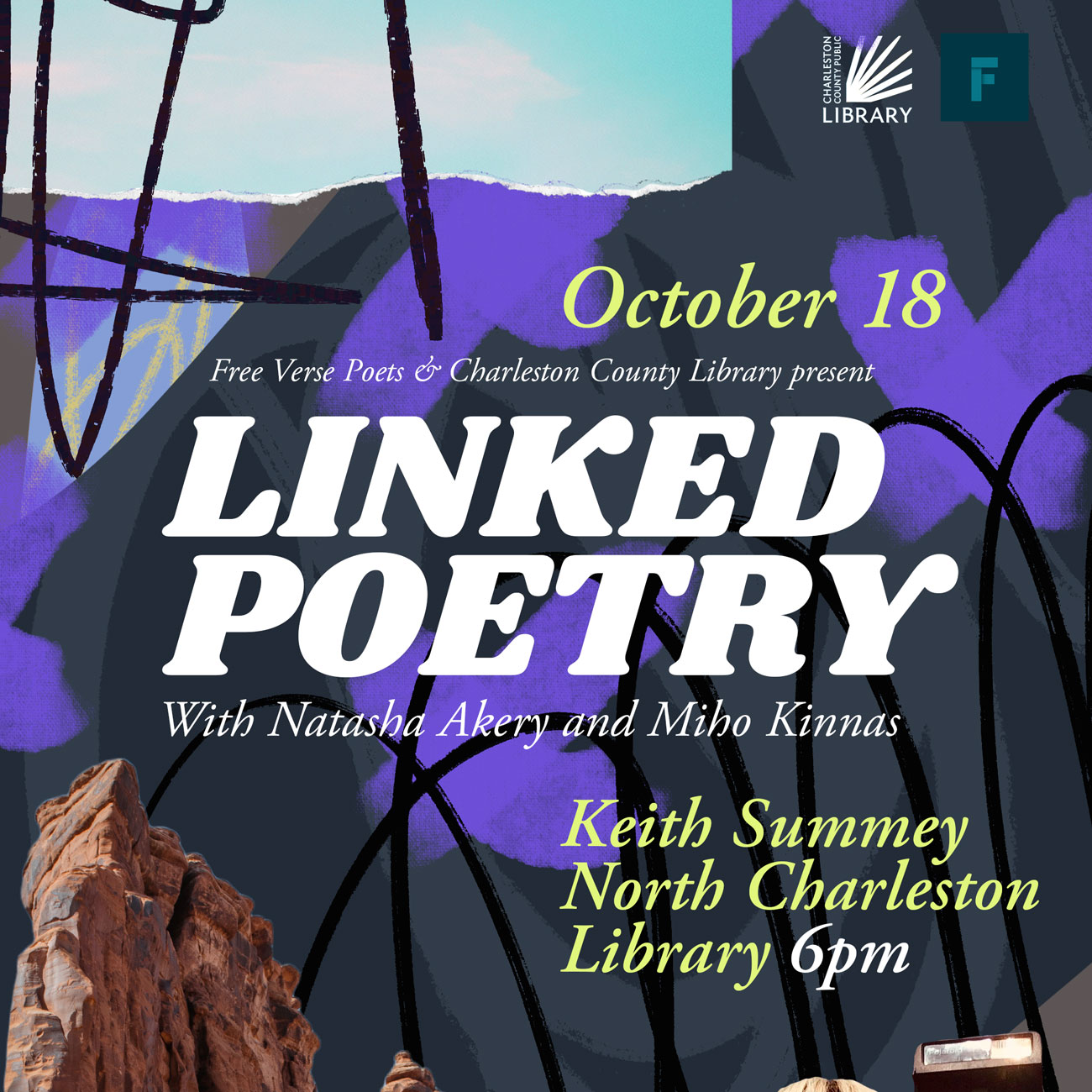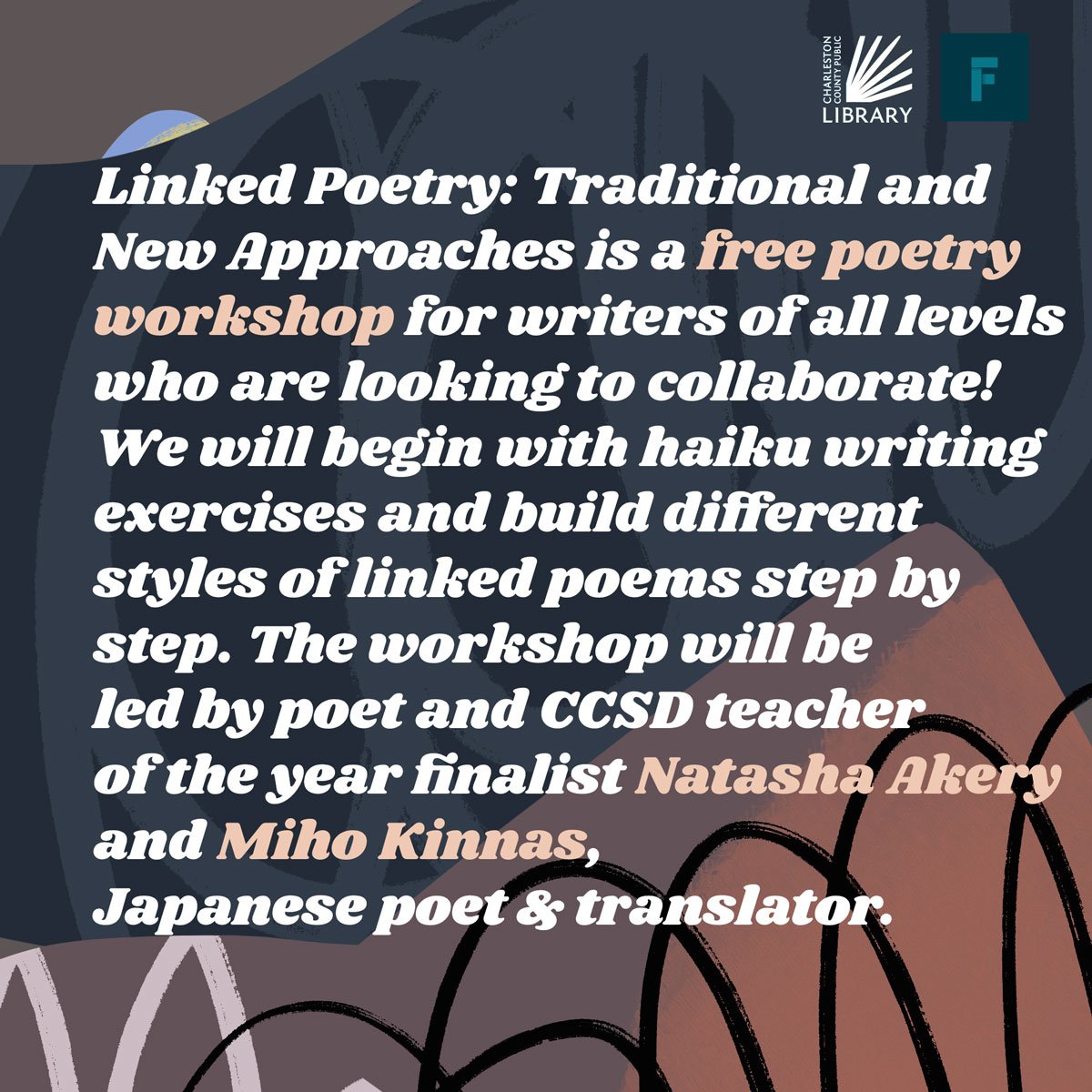 About the authors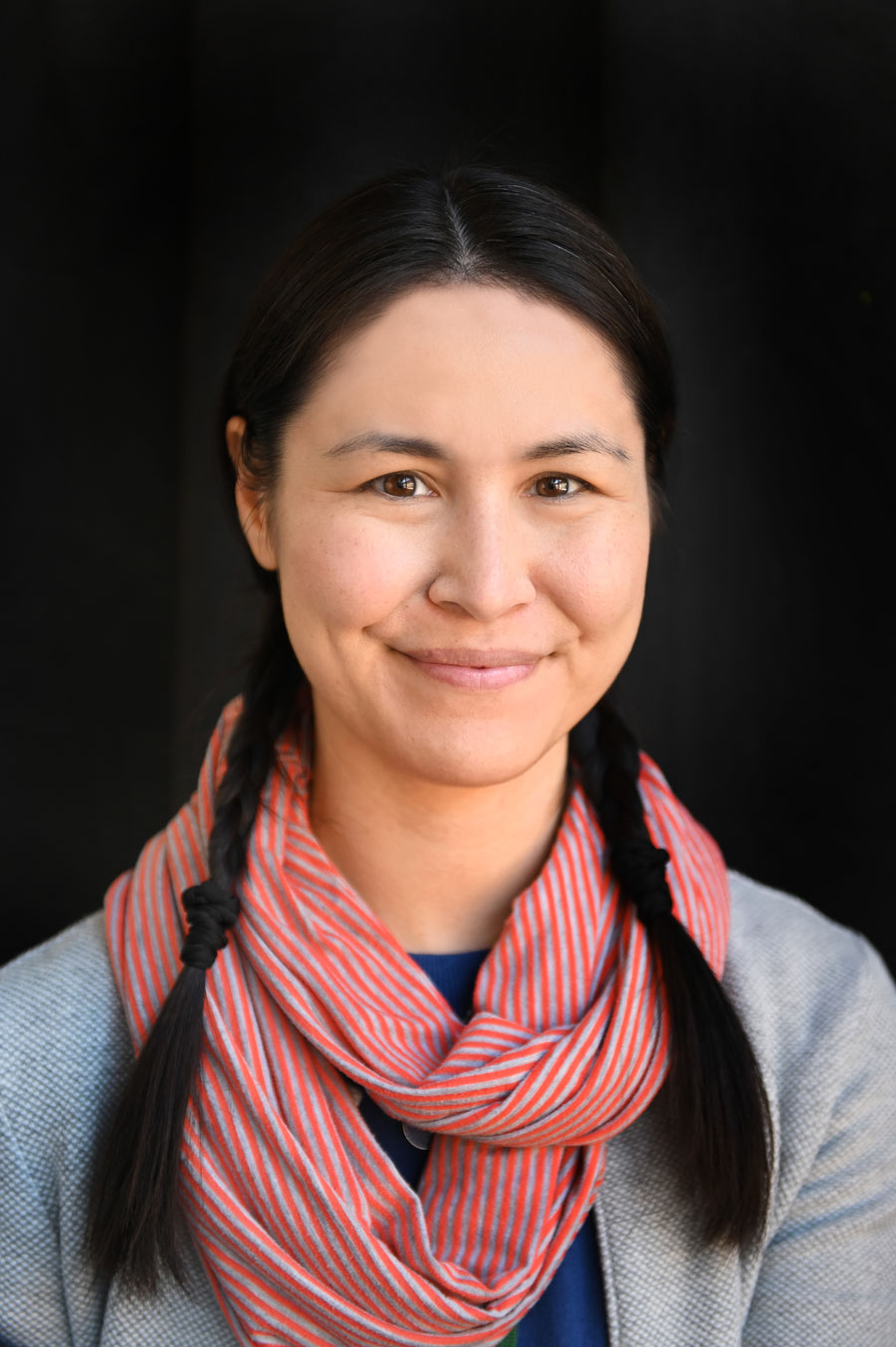 Natasha Akery
Natasha Akery is a language arts teacher and poet from Charleston, South Carolina. She graduated from the College of Charleston with a Bachelor of Arts degree in Religious Studies, specializing in biblical literature and esoteric traditions. For three years, she was an editor and a writer for 1:1000, an online literary journal that published flash fiction paired with photographs.
She now devotes her writing practice to haiku with themes of heritage, motherhood, and spirituality. You can find her poems on Instagram (@writethreelines), on Ello (@writethreelines) and in I Am a Furious Wish: Anthology of Lowcountry Poets, Vol. 1 published by Free Verse Press. Her first chapbook, in [the name], is a collection of haiku inspired by the desert and biblical stories. It is available through Bottlecap Press.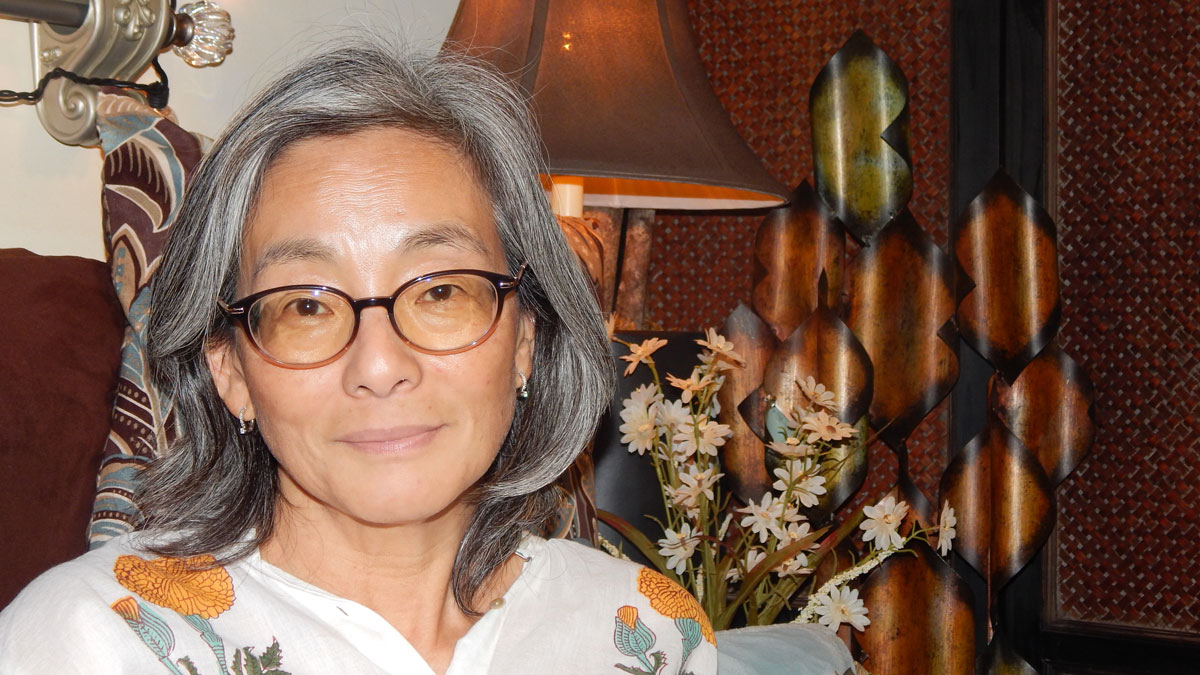 Miho Kinnas
Miho Kinnas, a 2019 & 2023 Pushcart Prize nominee, is a Japanese poet, author, and translator. In 2023, a poetry collaboration with E. Ethelbert Miller, We Eclipse into The Other Side, was published by Pinyon Publishing, Best American Poetry 2023 selected her poem, "Three Shrimp Boats On The Horizon," initially published in Wet Cement Magazine. This year, her poetry translation also appeared in Tokyo Poetry Journal Vol. 12. She is the author of two poetry collections: Today, Fish Only, and Move Over, Bird (Math Paper Press). Her third collection is forthcoming from Free Verse Press. Kinnas serves as Artist in Residence or conducts various haiku/poetry workshops in locations including Pat Conroy Literary Center, Life-Long Learning, Montessori May River, Heritage Library, Richland Library, and Reischauer Institute of Japanese Studies at Harvard University. She holds an MFA in creative writing from the City University of Hong Kong.